U-Bute Designs can design and develop your eCommerce Shopping Cart website as unique as your business. Our professional designers will work closely with you to turn your vision into reality.
An eCommerce shopping cart solution will enable businesses of all sizes to sell products and accept payments online and allow your business to sell products 24 hours a day, seven (7) days a week. This Shopping Cart Solution is developed for online retailers and compatible with all Australian payment gateways including the eWay & PayPal.
WHY IS AN eCOMMERCE SHOPPING CART WEBSITE SO IMPORTANT ?
A professional eCommerce Shopping Cart Website is one of the most critical elements to your online success. Simply put, you'll never get a sale if customers aren't impressed with your site.
The look of your eCommerce site should be easy to navigate, well organised, clearly display and promote the products you are selling, including "Special Deals of the Day", allow you to send newsletters directly from your eCommerce Website, unlimited product options (ie. colour, size etc) and much much more. We have several options to help design your store, no matter what your budget.
Our eCommerce Shopping Carts include:
An online store available for you to sell your products 24 hours a day, seven (7) days per week
Boosts your business profile and branding
U-Bute Designs will customise this website to suit your current color schemes, corporate image etc to create a vision for your website
Fully editable site – client can ADD new categories / sub-categories/ products etc – You have full control to add or remove Categories, Sub-Categories and Products
Various Packages Available depending on how many products you would like to include in your website, bandwidth etc.
You receive confirmation when a client has placed an order on your website

SHOWCASE YOUR PRODUCTS WITH vZOOM

– Give customers a crystal clear view of your products with our innovative vZoom tool. With just a roll of the mouse, shoppers can see the finest details of any product image, helping to instill confidence in the quality of your items before they purchase
UNLIMITED PRODUCT PHOTOS FOR Individual Products

– Shoppers want to see as much as possible before buying. Easily show off your product at every angle and in every color — with Volusion, there's no limit to the number of product images you can add for each product.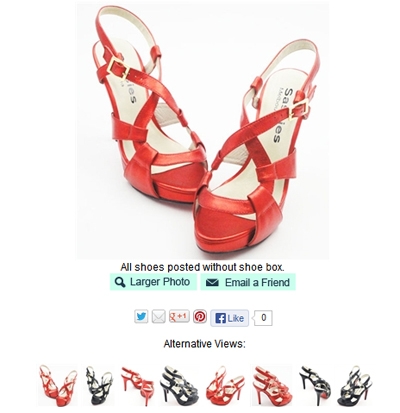 UNLIMITED PRODUCT OPTIONS

– Highlight all of the colors and textures of your products with our built-in Color Swatch feature. This useful tool allows shoppers to quickly browse and view each product option, helping them to make the perfect purchase.
PRODUCT COMPARISON – With so many great products listed on your site, customers might need some help making a decision. Give them a hand by using our Product Compare tool to view multiple product details side by side.
 

SOFT ADD TO CART

– Keep your customers shopping for more by allowing them to add products to their cart without leaving the product page. Instead of directing shoppers to checkout, they'll see a quick pop-up of all the items in their cart.
Automated emails and customer reviews
Australia Post for postage calculation
Social media built in Twitter and facebook integrations …. Facebook "like" and "send" buttons (available on some Plans)
Inventory tracking (available on some Plans)
Coupon and Discount System (available on some Plans)
Gift Certificates (available on some Plans)
 Bulk updates available via uploading with CSV file (available on some plans)
Wholesale pricing options available (available on some plans)
 Includes training so you know HOW to add new products etc
SEO friendly site
An SSL Certificate may be required which is an additional cost to protect your site (please ask us about our SSL pricing)
Blog setup available upon request
eCommerce PLANS Available
Call us 0406 889 507 or 1300 50 40 41 to discuss your Web Hosting Requirements !