What our Customers are saying ...
Don't just take it from us, let our customers do the talking!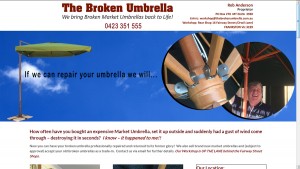 Without doubt, Kristin is approachable, explains solutions easily and gets the job done quickly and efficiently.
I've been in business for over thirty four years and like many "baby boomers" was challenged when the IT era dawned suddenly on us around the late 1980s. Over that time I've had dealings with many IT experts.
If you are just starting in business or need to revamp your current offering, Kristin is the expert. Many thanks Kristin for doing such a top job for us!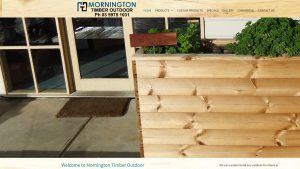 We at Mornington Timber & Decking have been working with Kristin of U-Bute Designs for over 12 months and have found Kristin to be very knowledgeable in all internet activities.   
Our first involvement with Kristin was to register and set-up a brand-new Website, called Mornington Timber Outdoor, this process was made very easy by Kristin.  
Kristin is very quick in returning calls and E-mail, and we found her costs extremely reasonable.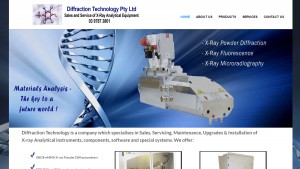 Having U-Bute Designs re-do my website was one of my least stressful ventures this year.
Fortunately I had a stock of images and could easily update the text.
All I had to do was send these as attaches to Kristin. She came up with an attractive attention-getting layout suitable for PC and mobile phone applications. She also took a lot of trouble over the S.E.O., achieving a good level for all the major products and services mentioned in the website.
She spent several hours in our office optimising the site and training me on how to update content.   AND her price was more than competitive.
I would recommend Kristin to anyone !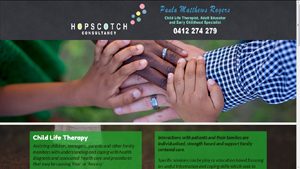 I cannot speak highly enough regarding the service I received from U-Bute Designs. Kristin went 'above and beyond' to design and set up my web page. She communicated with me throughout the process and ensured that everything was exactly as I wanted. U-Bute Designs provide an amazing service for a very reasonable price.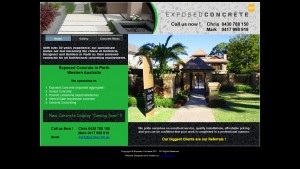 I would like to thank Kristin from U-Bute Designs for upgrading our website and more importantly achieving consistently high rankings through Google.
Our whole business structure relies on sales enquiries through the internet and without our excellent rankings, our turnover would be a fraction of its current amount.
Additionally U-Bute Designs' service is also second to none and whenever we require subtle changes done to our website, these get achieved instantly and without delay. We look forward to our continued relationship.